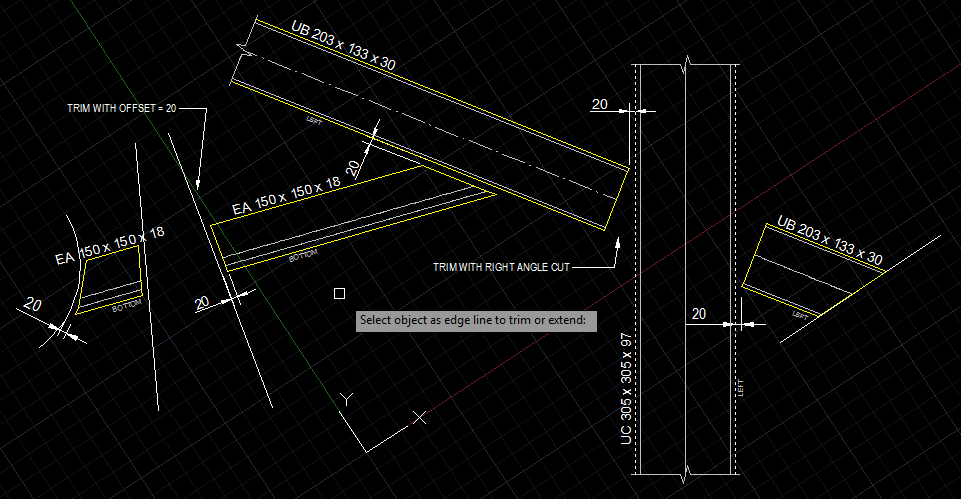 Various break types are available according to Tool Palette's settings of Right Angle Cut, Break Line Cut and Offset from cutting edges.
While running, you options to choose:
• Type "U" to undo previous action
• Type "F" to reset offset distance to 0, or flip offset edges to the either side of the selected cutting edges
• Press Shift key to lock the center line
• Press Ctrl key to trim/extend center line only (NEW in 1.5 version)
Note: Flip is only available when offset from cutting edge is specified, and "Break line cut" is deselected.
Notes about cutting edges:
• should be straight lines or polylines (though the commands accepts all types of object);
• should not be too close to selected offset distance;
• should not be rotated in too many directions.